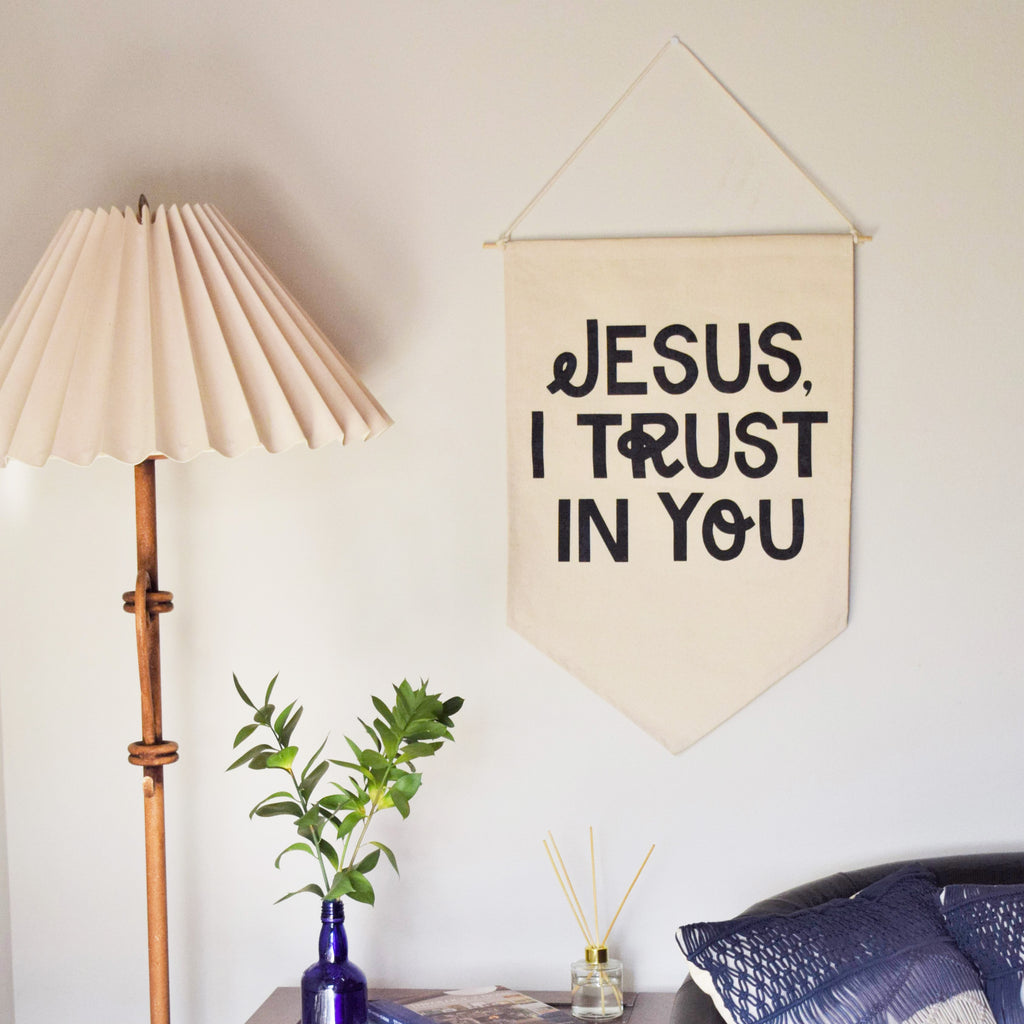 JESUS I TRUST IN YOU CANVAS BANNER

We have run out of stock for this item.
This screen-printed canvas banner reminds you to always, always, always trust in Jesus. As St. Faustina prayed, "Jesus, I trust in You!" 

The graces of My mercy are drawn by means of one vessel only, and that is — trust. The more a soul trusts, the more it will receive (Diary of St. Faustina, 1578).
This whole product is designed and created in the USA. The canvas banner is sewn and screen-printed in Arkansas. The birch dowels are FSC certified, domestically sourced and made in Chicago, and the fabric tags are made in Texas. 
Please allow 3-5 business days for processing in addition to shipping time.