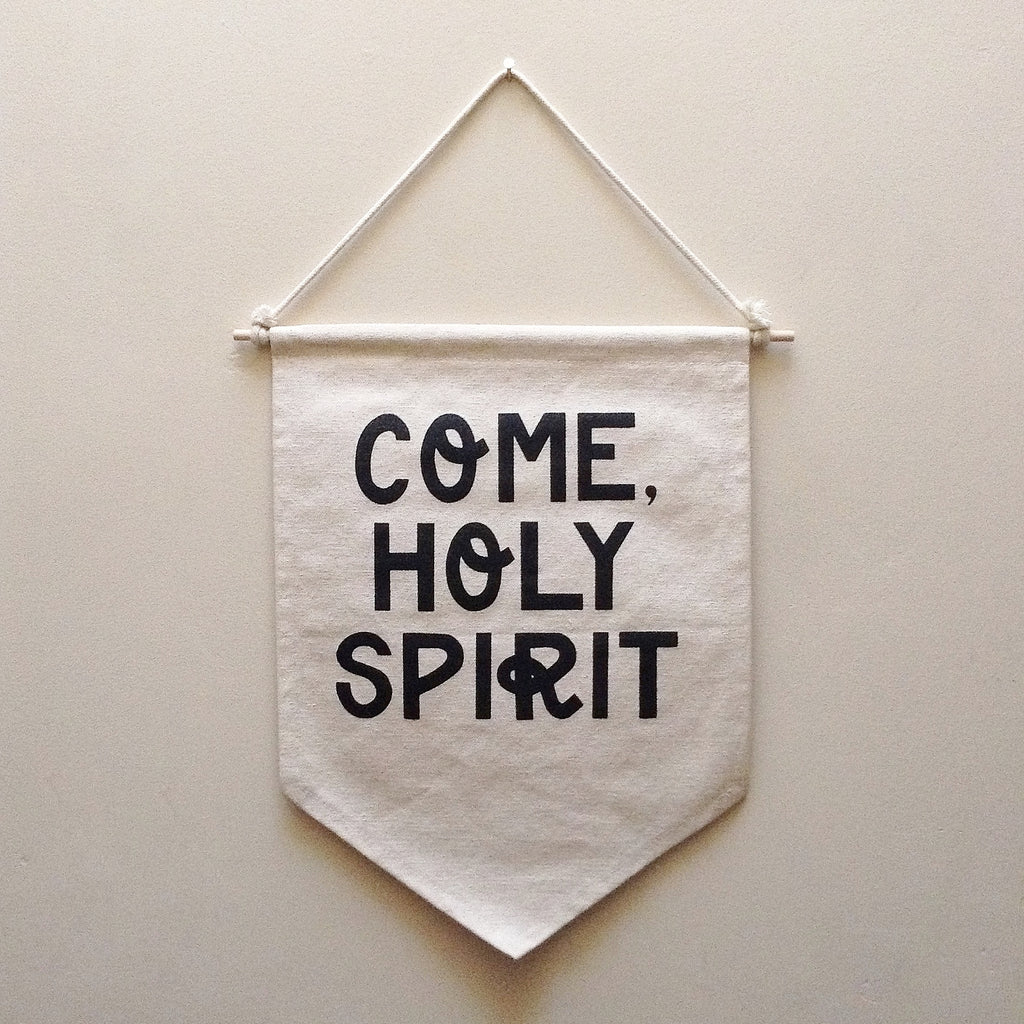 COME, HOLY SPIRIT CANVAS BANNER

We have run out of stock for this item.
This screen-printed canvas banner reminds you to invoke the Holy Spirit rather than fall to fear, anxiety or despair. 
Come Holy Spirit, 
fill the hearts of your faithful 
and kindle in them the fire of your love. 
Send forth your Spirit 
and they shall be created. 
And You shall renew the face of the earth. 

O, God, who by the light of the Holy Spirit, 
did instruct the hearts of the faithful, 
grant that by the same Holy Spirit 
we may be truly wise and ever enjoy His consolations, 
Through Christ Our Lord.

Amen.
This whole product is designed and created in the USA. The canvas banner is sewn and screen-printed in Arkansas. The birch dowels are FSC certified, domestically sourced and made in Chicago, and the fabric tags are made in Texas. 
Please allow 4-10 business days for processing in addition to shipping time.