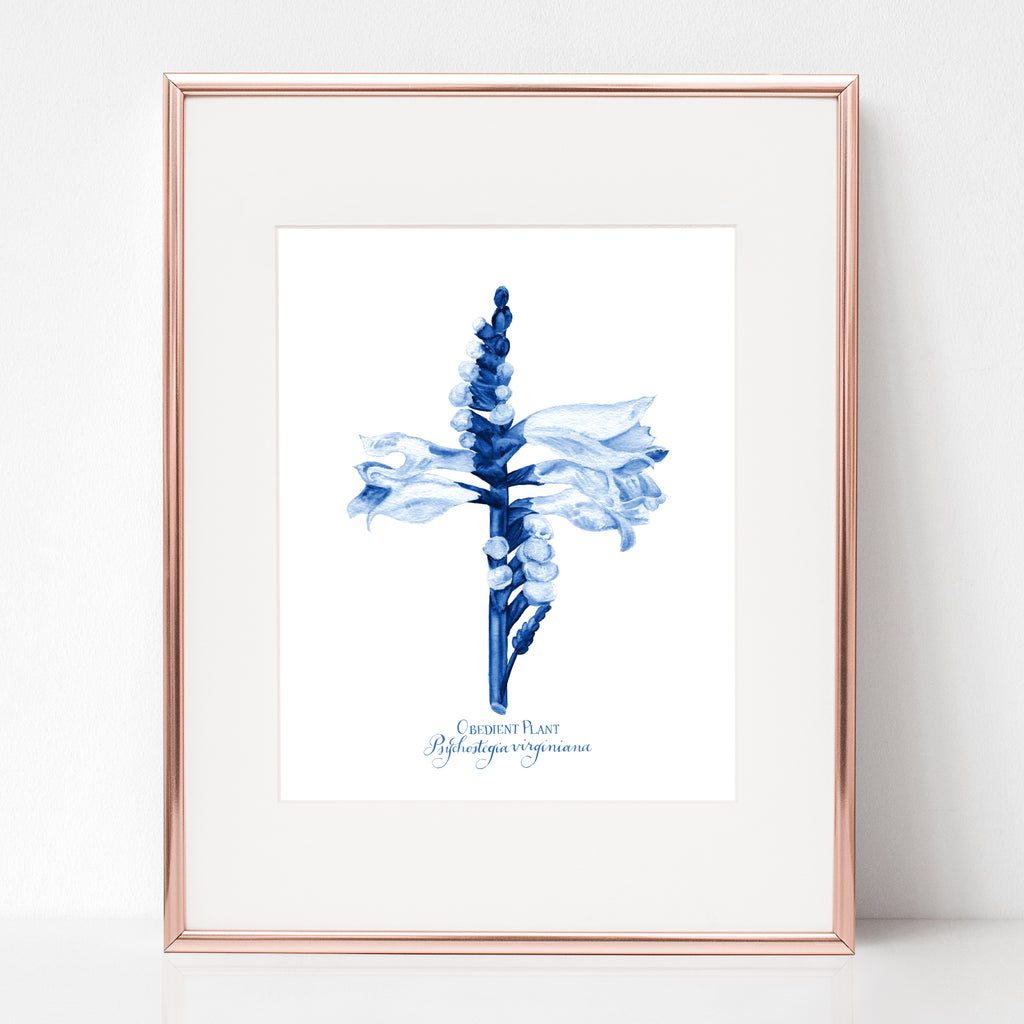 THE FINDING IN THE TEMPLE, OBEDIENT PLANT, Psychostegia virginiana, IN BLUE

The Obedient Plant doesn't have a legend to go along with it, but scholars use it as a symbol of the fifth Joyful Mystery because the blossoms interestingly stay in the direction you adjust them toward, a trait which can represent Christ's obedience when he returned to his earthly family at the Finding in the Temple. This is a print of an original botanical watercolor painting by Katrina Harrington accompanied by her calligraphy.

Prints in the botanical art section of Rose Harrington are only printed on high-quality, archival grade, acid-free, 100% cotton rag, 21 mil, 340gsm inkjet paper with a bright white, textured surface. This paper matches Rose Harrington's commitment to deliver the best possible product.
Frames and props are not included.
All products at Rose Harrington are made in the USA. These are printed to order so processing is 5 to 10 business days in addition to shipping time.