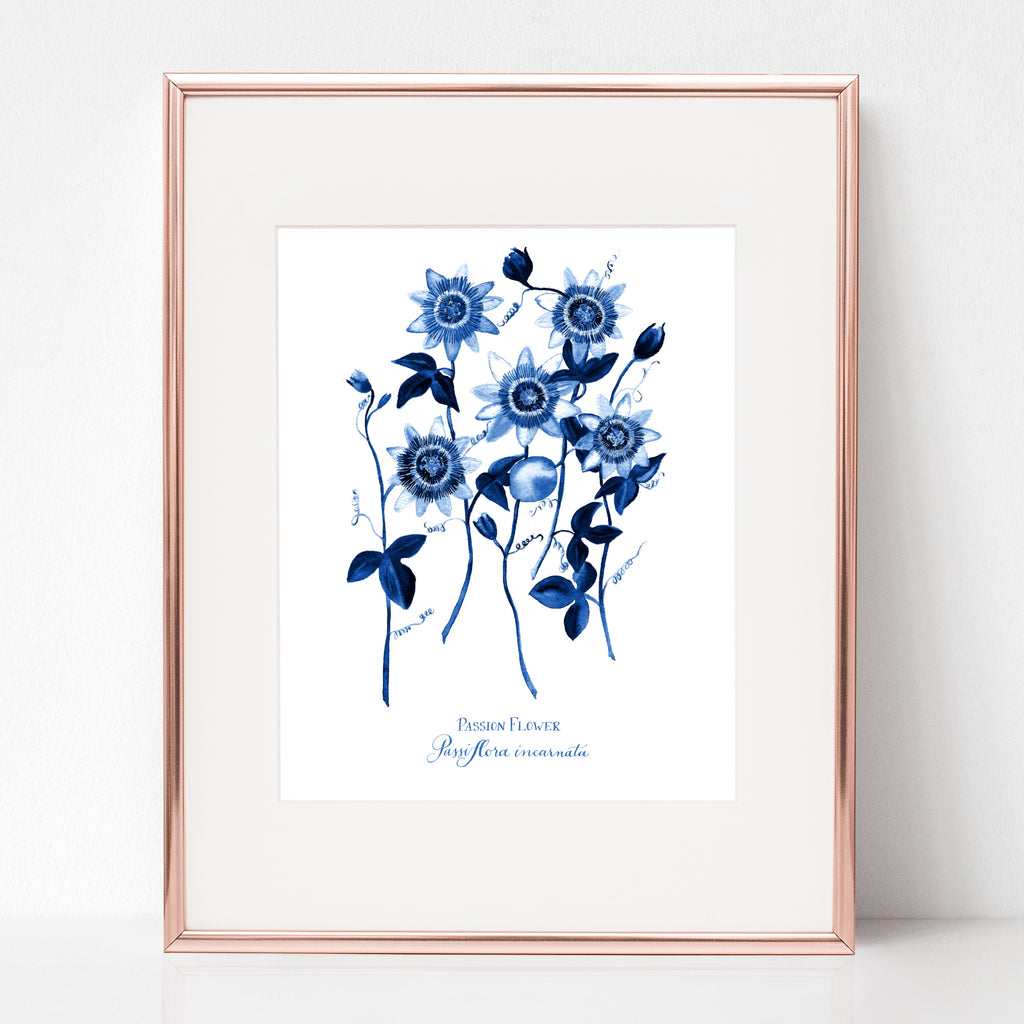 THE CRUCIFIXION, PASSION FLOWER, Passiflora incarnata, IN BLUE

The Passion Flower is a symbol of the fifth Sorrowful Mystery, the Crucifixion and all of Christ's Passion as a whole:

The spiraled tendrils - the lash of Christ's scourging

The central flower column - the pillar of the Scourging

The 72 radial filaments - the Crown of Thorns

The top 3 stigma - the 3 Nails

The lower 5 anthers - the 5 wounds

The Style - the Sponge used to moisten Christ's Lips with Vinegar

The leaves (some species) - the head of the Centurion's Spear

The red stains - Christ's Blood Drops

The Round Fruit - The World Christ came to save

The Fragrance - The Spices prepared by the Holy Women

(info from the Stokes Mary Gardens)


This is a print of an original botanical watercolor painting by Katrina Harrington accompanied by her calligraphy.

Prints in the botanical art section of Rose Harrington are only printed on high-quality, archival grade, acid-free, 100% cotton rag, 21 mil, 340gsm inkjet paper with a bright white, textured surface. This paper matches Rose Harrington's commitment to deliver the best possible product.
Frames and props are not included.
All products at Rose Harrington are made in the USA. These are printed to order so processing is 5 to 10 business days in addition to shipping time.